For Sale: High Country Hunting Retreat near Omeo, Victoria.
This 210ha (520 acre) hunting block in Victoria's High Country is located between Swifts Creek and Omeo. It is Errol Mason's primary field laboratory where he has studied sambar behaviour and conducted his highly successful Hunt Smart Training Courses for the past 8 years.
Blocks of this size and with its unique features are hard to find. With 35,000 hunters now pursuing sambar on public land the demand for private hunting blocks and for hunter training has never been greater and is increasing by the day.
This is not just any hunting block – it has many unique features. In fact it took Errol two years of searching to discover the perfect sambar research centre and sambar hunter training facility. Why is it special? Because it has all the features necessary to attract and hold sambar and to enable hunters to observe them. In fact Errol could not have designed it better as the home of Sambar and Sambar Hunter Training.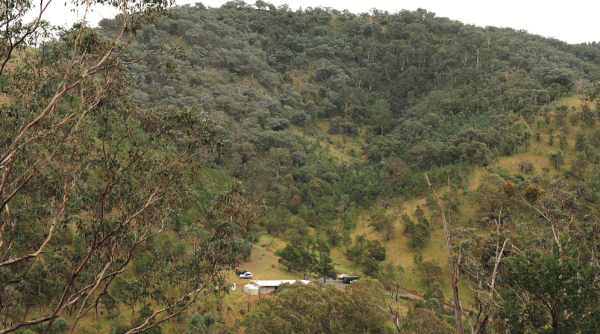 Property Features
2km x 1km (approx.)
210 ha (520 acres) on 2 titles
"White Box Grassy Woodland" - a nationally endangered habitat.
Mixture of ​dense ​forest​ with towering white gums, white box woodland,​​ cleared gully floors​ with native grasses and clover.​
1.5 km creek flat and many other small clearings
Two major east facing gullies, ​3 south facing gullies ​including one major gully, ​plus many minor gullies​.
Bordered on all sides by privately owned forest which minimises ​the possibility of ​trespassing​​.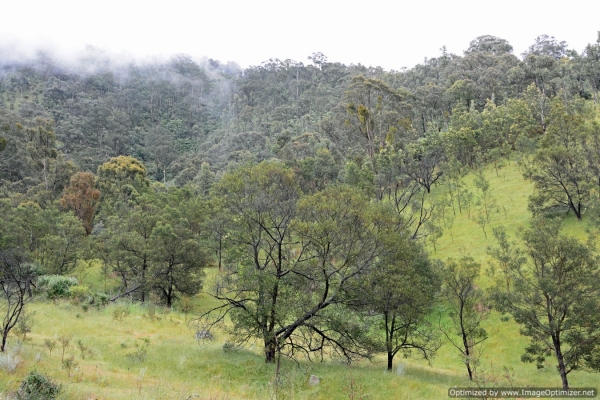 Suitable for
Sambar hunting. The block is large enough for a syndicate of 4 or 5 hunters to hunt it at the same time​.
Sambar Hunter Training Facility. Errol has operated his highly successful and financially rewarding Hunt Smart training courses from this facility for the past 8 years.
Hunting Guides Base
Goat production
Horse/m/cycle trail riding
Ecotourism​
Bird Watching - the home of a large number of species including lyrebirds.
Has subdivision plan for 2 lots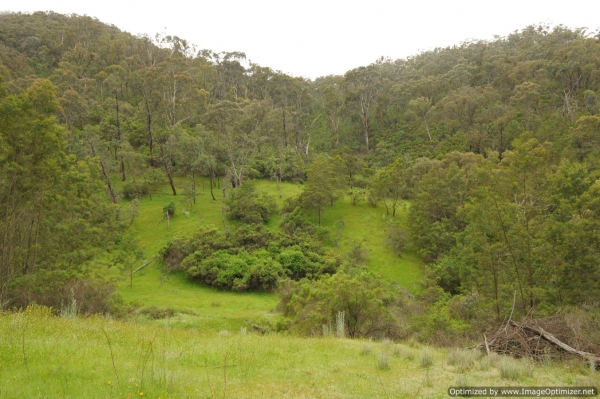 Improvements
19m x 8m steel shed was professionally designed and built as a rustic, no frills comfortable bush retreat.
Insulated with sisalation plus 2.5R batts and lined with 12mm plyboard.
​​Electricity connected throughout.
Electricity runs 2km length of block along the flat adjacent to the access road.
Sleeps 9. Dormitory style accommodation for 7.
Gravel 2WD access drive way with parking area for up to 9 vehicles.
Fully equipped kitchen including oven, hotplates, range hood, large pantry, large stainless steel bench and micowave.
Shower, vanity and toilet.
On demand gas hot water.
Large wood heater with fan.
new plumbing including 2 ​new ​rainwater tanks and pressure pump
New 20x8m Shipping Container
​Vehicle management tracks
Dam & Trough
Security gate and security cameras.
Conditions of Sale Property is being offered on a "walk in walk out" basis including all furniture.
Negotiable Extras Substantial Hunting & Hunter Training Course Equipment is available for purchase at additional cost.
Hunt Smart Training Hunt Smart Training by Errol Mason may be arranged for the purchaser.
Price:
$595, 000

Reduced to $539, 000
For more information including detailed aerial photos call Errol on 03 5156 8278
About the block
It has two major east facing gullies – one 700m long and the largest is 1.2km long with a number of minor gullies running off either side. In addition, it has three south facing gullies, including one huge one.
This property also has many observation points which are perfect for non-invasive viewing of these Big Brown Deer.
One hundred or so years ago this block was partially cleared as a working farm and as a result, its gully floors, the 1.5km creek flat, plus several mini hubs were partially cleared. Fortunately sufficient structure remains to enable the deer to feel secure in these more open grazing areas. These areas produce a considerable amount of forage which is essential to holding sambar, whilst the 1.5km spring fed creek supplies water, forage and cover. The gullies heads were not cleared so they comprise tall forest with a dense dogwood understorey which affords the deer protection from predators and extreme weather.
This block is the picture-perfect mosaic of dense forest dropping down to woodland and then cleared and semi-cleared grazing areas on the gully floors and creek flat.
Unlike land bordered by State Forest or National Park, the possibility of trespassing is greatly reduced because this property is surrounded by privately owned forest plus a security gate prevents entry by unauthorised vehicles.
Properties of this size and unique features are rare making it a once in a lifetime opportunity for some lucky buyer.
Gallery - Click an Image to Enlarge