For Sale: Rifles & Scopes
ALL Enquiries: Errol Mason - errolmason@sambardeer.com - 0351568278
1. Custom Sako L579 in .308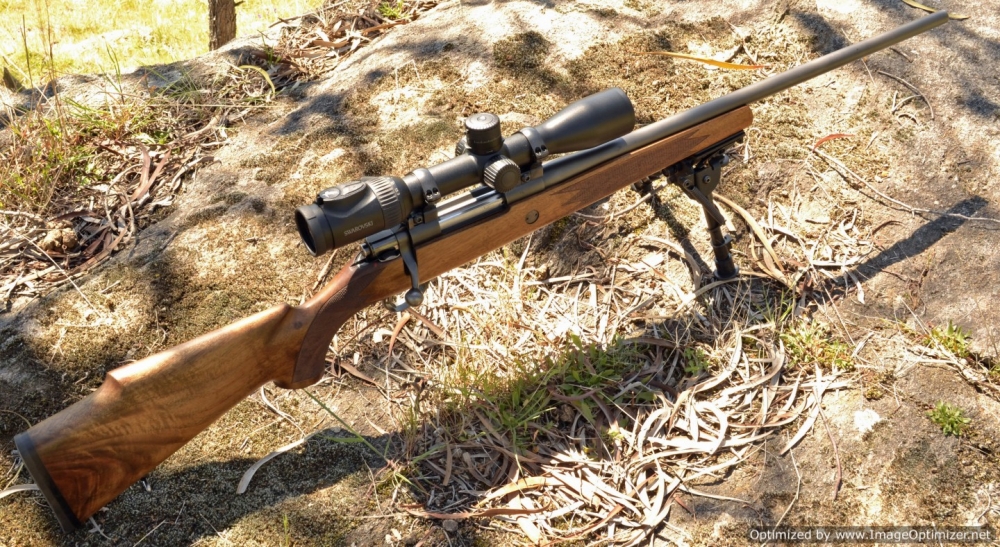 Highly revered Sako L579 in 308 Win. Serial No 106535. New MAB barrel chambered and fitted by David Stendall of Cowra. The 23 inch barrel is slightly heavier than a No 2 profile and is designed for longer shots.
Action is bedded on aluminium pillars.
David also oil finished the stock, recut the fine checkering and fitted the Pachmayr recoil pad. LOP 133/4 inches/35cm.
The stock is of exceptional quality and figure.
Since being rebarelled it has only been fired to review the Swarovski scope that is fitted but not included. See review in Issue 18 of SOTS Magazine.
Note: Rifle does not include scope or bipod but does include new Sako Optilock 30mm rings and bases shown. Screws have torque heads.
Excellent condition.
Price $1, 795.00
The purchaser shall be responsible for all costs associated with the transfer of ownership and shipping of the rifle. The transfer will be performed using a licensed gun dealer in Victoria who will forward the rifle to a licenced gun dealer nominated by the successful tenderer.
Gallery - Click to view enlarged photos
The target shown is the grouping of the Sako - First 2 shots 8mm centre to centre. Third shot 24mm.
All Enquiries: Errol Mason - errolmason@sambardeer.com - 0351568278