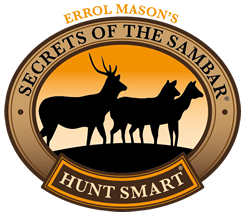 Crooked Horn Outfitters
Bino Shield
---
A Hunt Smart® way to protect your binoculars from rain, snow and dust
---
Perfect companion to the Bino harness but works with a neck strap as well.
Features:
Holds your binoculars tight to your chest.
No more bouncing around.
Cover and uncover your binoculars with ease
The best way to keep your binoculars clean and dry
Works great as a carrying case too
Simply wrap the elastic strap around your body, buckle it and slip your optics into the Bino Shield which hangs from your Bino harness or neck strap Zip pocket is great for holding licenses, calls or rangefinder.
Available In:
Realtree All-Purpose HD
Advantage MAX 1
Mossy Oak Break Up
Small (5"w x5"h)
Medium (6"w x 7"h)
Large (8"w x 9"h)
Purchase Options
*Postage within Australia and GST are included in the indicated price. If you require postage to a different country please contact us and we will quote you postage.
ONLINE - You can pay with Credit Card online. Click the add to cart button to pay via credit card (Mastercard or VISA).
OFFLINE - You can pay via Direct Deposit (bank transfer) or send a Cheque or Australia Post Money Order. Note: Direct Deposit is our preferred payment method and helps us to keep costs down. Click the add to cart button and select 'Offline Payment' at the checkout and you will be able to choose 'Direct Deposit' or 'Cheque/Money Order'.
NON-SPECIFIED AMOUNT PAYMENTS - You can make a payment for a non-specified amount here - Click to make a non-specified amount payment