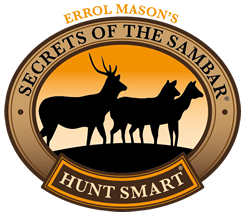 Crooked Horn Outfitters
Safari Sneakers
---
Only 1 left in XL size - product is no longer available after this is sold
---
Experience has taught me that close to zero impact is essential when hunting sambar. If your targeted animal is oblivious to your presence, or unsure of what you are, you stand a much better chance of harvesting it cleanly with one shot. The hearing of sambar is legendary and coupled with the terrain they call home, it can be very challenging for hunters… read full review in Issue 15.
Read review in Issue 15 of SOTS magazine or view the review PDF in the link below.
Features:
Well made and silent and stable to walk in;
Fleece doesn't hold moisture and dries quickly;
Keeps your feet warm when sitting and waiting;
Quick and easy to put on;
Light and compact;
Easily carried in your daypack or pocket.
Purchase Options
*Postage within Australia and GST are included in the indicated price. If you require postage to a different country please contact us and we will quote you postage.
ONLINE - You can pay with Credit Card online. Click the add to cart button to pay via credit card (Mastercard or VISA).
OFFLINE - You can pay via Direct Deposit (bank transfer) or send a Cheque or Australia Post Money Order. Note: Direct Deposit is our preferred payment method and helps us to keep costs down. Click the add to cart button and select 'Offline Payment' at the checkout and you will be able to choose 'Direct Deposit' or 'Cheque/Money Order'.
NON-SPECIFIED AMOUNT PAYMENTS - You can make a payment for a non-specified amount here - Click to make a non-specified amount payment