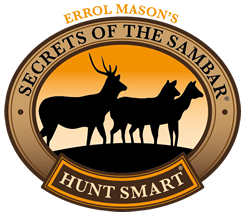 Crooked Horn Outfitters
RF Sidekick Holster
---
The Sidekick RF holster easily attaches to your existing bino harness.
---
The Sidekick range finder holster is made of soft, quiet fabric which enables quick, quiet and convenient drawing. It has an adjustable strap so when raised to the eye the range finder stops in precisely the right position. It also steadies the range finder. The strap is adjustable to fit all hunters regardless of size. The strap also prevents loss of your range finder.
Proudly Made in the USA. Fully Guaranteed.
Purchase Options
*Postage within Australia and GST are included in the indicated price. If you require postage to a different country please contact us and we will quote you postage.
ONLINE - You can pay with Credit Card online. Click the add to cart button to pay via credit card (Mastercard or VISA).
OFFLINE - You can pay via Direct Deposit (bank transfer) or send a Cheque or Australia Post Money Order. Note: Direct Deposit is our preferred payment method and helps us to keep costs down. Click the add to cart button and select 'Offline Payment' at the checkout and you will be able to choose 'Direct Deposit' or 'Cheque/Money Order'.
NON-SPECIFIED AMOUNT PAYMENTS - You can make a payment for a non-specified amount here - Click to make a non-specified amount payment