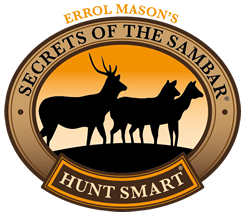 DVD - A Hunter's Guide to
Sambar Deer Volume 2
---
---
"Simply the best educational DVD's on sambar I have ever seen. The reason the 3 boys - TJL - produced these awesome DVD's was to educate you about sambar and provide you with some amazing footage to enjoy whilst you learn."
Errol Mason Author Secrets of the Sambar Vol 1,2 & 3; Editor Secrets of the Sambar & Other Cervidae magazine.
Purchase Options
*Postage within Australia and GST are included in the indicated price. If you require postage to a different country please contact us and we will quote you postage.
ONLINE - You can pay with Credit Card online. Click the add to cart button to pay via credit card (Mastercard or VISA).
OFFLINE - You can pay via Direct Deposit (bank transfer) or send a Cheque or Australia Post Money Order. Note: Direct Deposit is our preferred payment method and helps us to keep costs down. Click the add to cart button and select 'Offline Payment' at the checkout and you will be able to choose 'Direct Deposit' or 'Cheque/Money Order'.
NON-SPECIFIED AMOUNT PAYMENTS - You can make a payment for a non-specified amount here - Click to make a non-specified amount payment