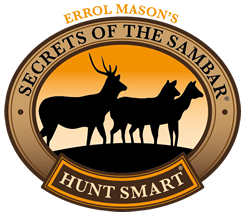 Vanguard Geoma II ED
Smart Phone Adaptor
---
Price includes postage Australia Wide
---
The Vanguard Smart Phone Adaptor will enable you to take high quality video and photos through your Vixen Geoma 11 ED 67-S and the Geoma 11 ED 82-S. Easy to install.
VEO PA-65 DIGISCOPING ADAPTER FOR SMARTPHONE, WITH BLUETOOTH REMOTE
Take captivating closeup shots and share them straight to social media. This is a job for… digiscoping! The Vanguard VEO PA-65 Digiscoping Adaptor is the perfect solution.
Create your own digiscoping kit with the Vanguard universal adaptor, designed for easy use
Mounts onto any spotting scope, binocular, and monopod eyepiece between 34mm and 54mm.
The eyepiece can be adjusted to align to any lens
Mounts directly onto a tripod or monopod (with 1/4"-20 thread).
Includes a Bluetooth remote to offer more shot-capturing flexibility.
*Includes PA-65 Smartphone Digiscope Adaptor and Bluetooth Remote only — smartphone, optics, and tripods shown in photos are not included.
The VEO PA-65 is a Universal Digiscope Adaptor as:
It fits any spotting scope, binocular, and monocular eyepiece between 34mm and 54mm
It fits any smartphone up to 3.5 inches
It includes a Bluetooth remote control that can be used with IOS or Android smartphones
Purchase Options
*Postage within Australia and GST are included in the indicated price. If you require postage to a different country please contact us and we will quote you postage.
ONLINE - You can pay with Credit Card online. Click the add to cart button to pay via credit card (Mastercard or VISA).
OFFLINE - You can pay via Direct Deposit (bank transfer) or send a Cheque or Australia Post Money Order. Note: Direct Deposit is our preferred payment method and helps us to keep costs down. Click the add to cart button and select 'Offline Payment' at the checkout and you will be able to choose 'Direct Deposit' or 'Cheque/Money Order'.
NON-SPECIFIED AMOUNT PAYMENTS - You can make a payment for a non-specified amount here - Click to make a non-specified amount payment