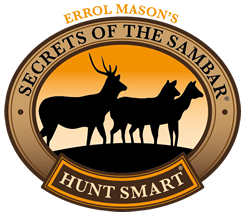 Vixen Geoma II ED 82-S
Spotting Scope
---
Released in Spring 2007, the Geoma II ED is the flagship model of Vixen's range of spotting scopes.
---
Geoma II ED Series features:
ED Glass. Extra-Low Dispersion Glass is used in the objective lens. This produces a high contrast image from edge to edge.
Dual Focus System. The Dual Focus System consists of a course adjustment knob for fast focusing and a micro-adjustment knob for fine focusing, with ability for coarse and fine focus adjustment.
PFM. Perfect Fully Multi coatings are applied to all surfaces of lenses and prisms.
Waterproof. Spotting scopes are completely waterproof.
Aiming Hole. An aiming hole for quickly finding a bird or animal is provided on the side of the scope.
Multiple eye piece options - see below
Geoma II ED 82-S Spotting Scope
Geoma II ED 82-S Spotting Scope can be supplied as a body only in a soft case, or with the GLH20D bright wide angle eyepiece which provides 27 magnification.
An option is the GLH48T zoom eyepiece which gives a magnification range from 20 to 60 magnification is ideal for distances exceeding 800 metres.
Eyepieces Available
The spotting scope pictured is fitted with the GLH20D eyepiece. The price for the spotting scope is for the body and soft case only. It does not include the eyepiece. Please choose the option of the GLH20D eyepiece, or the GLH48T Zoom Eyepiece - click here to view the details of the GLH48T
The GLH20D is a very bright wide angle eyepiece which is much lighter, more compact and less expensive than the GLH48T. The GLH20D provides a fixed 27 magnification when fitted to the Geoma 11 ED 82-S.
Hunt Smart Training Course participants who have used the GLH20D in the Geoma 11 ED 67-S commented that the image size of Sambar they observed through it were noticeably larger than when viewed from the same spot using Swarovski's wonderful 15x56 binoculars. So the 27 magnification provided by the GLH20D is very useful for finding and viewing Sambar.
By using the Vanguard VEO PA-65 or Vixen Digiscoping adapter to attach your smartphone, you can photograph and video these Big Brown Deer, which adds significantly to your experience.
Purchase Options
*Postage within Australia and GST are included in the indicated price. If you require postage to a different country please contact us and we will quote you postage.
ONLINE - You can pay with Credit Card online. Click the add to cart button to pay via credit card (Mastercard or VISA).
OFFLINE - You can pay via Direct Deposit (bank transfer) or send a Cheque or Australia Post Money Order. Note: Direct Deposit is our preferred payment method and helps us to keep costs down. Click the add to cart button and select 'Offline Payment' at the checkout and you will be able to choose 'Direct Deposit' or 'Cheque/Money Order'.
NON-SPECIFIED AMOUNT PAYMENTS - You can make a payment for a non-specified amount here - Click to make a non-specified amount payment