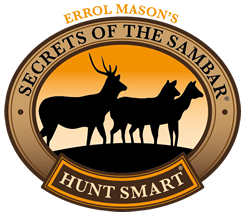 Vixen Geoma II ED 82-S
Spotting Scope
---
Released in Spring 2007, the Geoma II ED is the flagship model of Vixen's range of spotting scopes.
---
Geoma II ED Series features:
ED Glass. Extra-Low Dispersion Glass is used in the objective lens. This produces a high contrast image from edge to edge.
Dual Focus System. The Dual Focus System consists of a course adjustment knob for fast focusing and a micro-adjustment knob for fine focusing, with ability for coarse and fine focus adjustment.
PFM. Perfect Fully Multi coatings are applied to all surfaces of lenses and prisms.
Waterproof. Spotting scopes are completely waterproof.
Aiming Hole. An aiming hole for quickly finding a bird or animal is provided on the side of the scope.
Spotting scope is pictured fitted with eye piece GLH48T. The price for just the spotting scope alone does not include the eyepiece. Please choose the option with the GLH20D eyepiece, or a choose a GLH48T Zoom Eyepiece - click here for GLH48T
Geoma II ED82 S Spotting Scope
Geoma II ED82 Spotting Scopes are supplied with the GLH48T zoom eyepiece which gives a magnification range from 20 to 60x.
This magnification range is suitable for viewing smaller objects such as birds, bullet holes in targets and game animals at longer distance such a deer, Thar and Chamois.
The large 82mm objective transmits a level of brightness appropriate to the higher range of magnification.
Purchase Options
*Postage within Australia and GST are included in the indicated price. If you require postage to a different country please contact us and we will quote you postage.
ONLINE - You can pay with Credit Card online. Click the add to cart button to pay via credit card (Mastercard or VISA).
OFFLINE - You can pay via Direct Deposit (bank transfer) or send a Cheque or Australia Post Money Order. Note: Direct Deposit is our preferred payment method and helps us to keep costs down. Click the add to cart button and select 'Offline Payment' at the checkout and you will be able to choose 'Direct Deposit' or 'Cheque/Money Order'.
NON-SPECIFIED AMOUNT PAYMENTS - You can make a payment for a non-specified amount here - Click to make a non-specified amount payment