Lynne Mason
---
Review of The Hunt Smart System® Book
Excerpt Taken From Dick Powers Review of The Hunt Smart Book
"Is a photo, and the manner in which it is displayed, worth a thousand words"?
"Open the pages and I am sure you will agree that it is. The book exudes quality, and the graphic artistry, design and presentation is of course the hallmark of Errol's highly talented wife Lynne. Being that I come from 'back in the day', I have seen a lot of books and magazines, there are none that match, or exceed, the professionalism of Lynne Mason's work."
The late Dick Power – Master of In-Close photography.
Author of 27 Articles in Secrets of the Sambar and Other Cervidae magazine.
Many of his outstanding 'In - Close' photos appear in The Hunt Smart System book.
---
Lynne Mason - Employment History
January 2013 – 2018
Secrets of the Sambar – Hunt Smart Courses
Complete catering for all participants on Courses – usually 7-9 people
Handled of all bookings for clients
Prepared all BAS Statements for the above
February 2012 - 2018
Secrets of the Sambar and other Cervidae Magazine
Design, editing and layout of the above Magazine for 18 issues
January 2006 – 2019
Design, editing and layout of Secrets of the Sambar Volume's 1, 2 & 3 and The Hunt Smart System.
February 1995 - November 1998
Personal Assistant to Dr Janet Hall, Clinical Psychologist, Melbourne
Design, edit and layout of books published by Dr J.Hall
January 1992 - March 1995
Home based business in Desk Top Publishing/design and p/t with Science Teacher's Association Vic.
Compilation and production of several books/magazines for Science Teachers Association
several computer based courses, (as below) undertaken in this period
June 1988 - December 1991
Assistant to Principal Alphington Grammar School Vic.
confidential secretarial support to Principal
production of initial school prospectus and monthly newsletters
Computer Software Used
Microsoft Publisher, Microsoft Word, Powerpoint, Epsom Scan Microsoft Works, Adobe Pagemaker, Microsoft Access, Microsoft Excel, Internet Explorer, Adobe Photoshop Elements, InDesign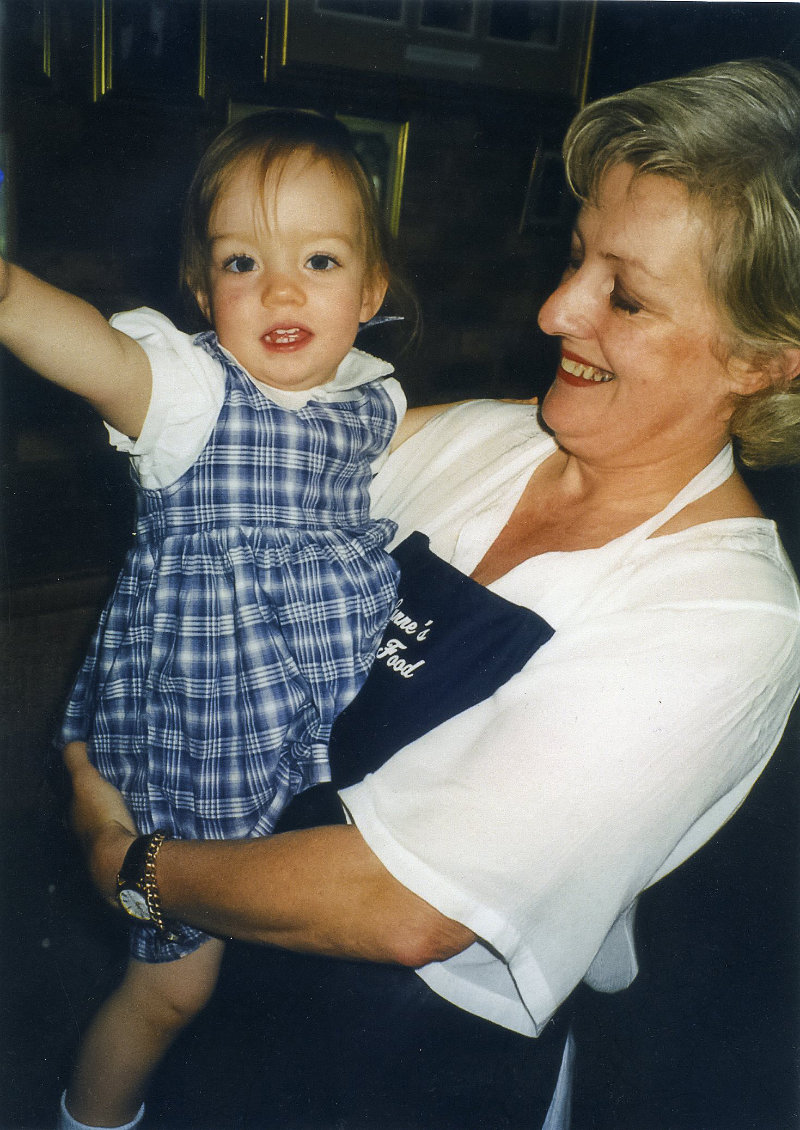 2002 - Lynne with her daughter Daisy when living in Bairnsdale.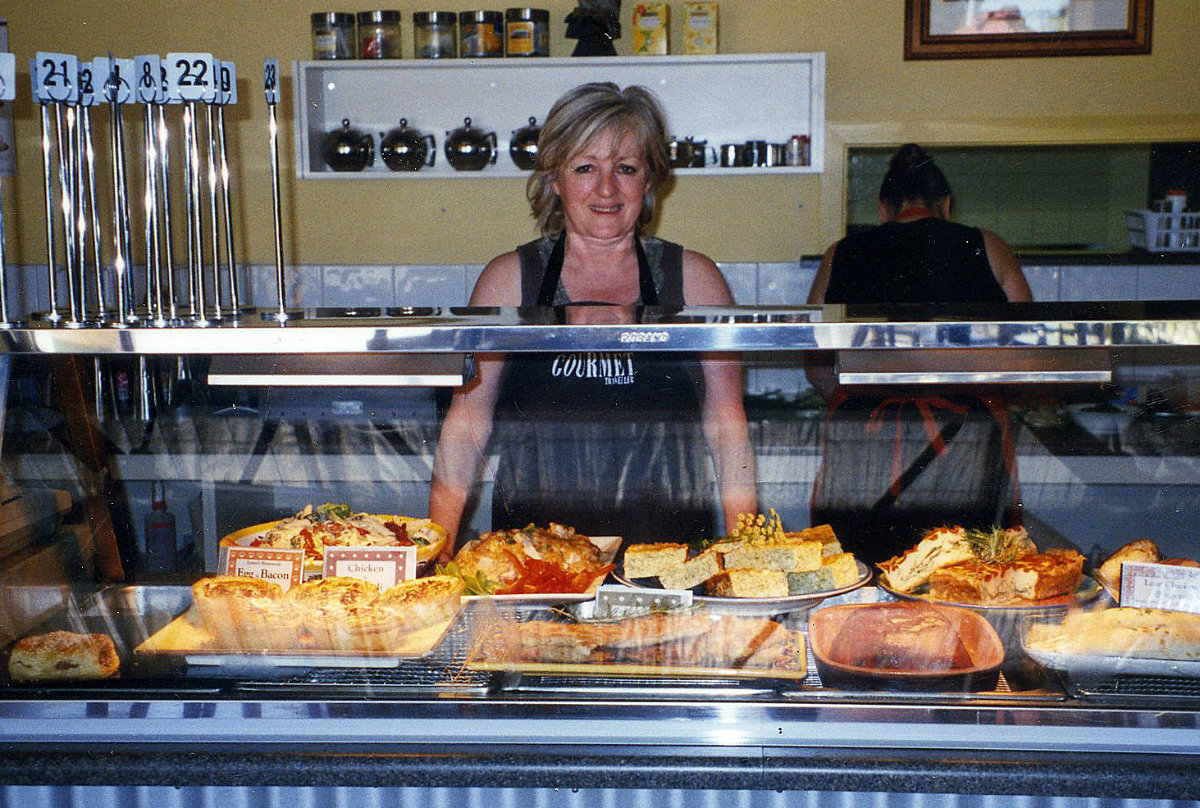 2004 - Lynne at her Cafe - Lynne's Fine Food - in Bairnsdale. Cafe seated 40 people and was hugely successful! When he wasn't away in the bush, Errol was an incredible Barista!