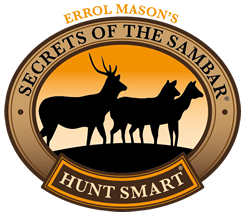 Dennis Phillips -
VIXEN SCOPE REVIEWS

Success Story #13
---
Hi Errol  Just a quick note to say thanks again for helping me decide on the LVF 2.5-10x56 Vixen scope. I have mounted it on my new .375 H&H and so far have been to the range only twice but both times I was impressed with the performance. I bought a .375 H&H with the intention of hunting Sambar. I know you don't need a .375 H&H for Sambar but I wanted something a bit different just for the fun of it and I thought the idea of just a bit more reach than my 9.3x62 was a good idea at the time.
I have quite specific ideas on what I believe qualifies as a good hunting scope which unfortunately really narrows down the choices. I hadn't bought a scope for some years and was literally horrified when I started looking and checking prices. One thing that really stood out as being unsuitable other than price jump was a comparatively new trend towards ridiculously thin reticules.
As we discussed after quite a few years of tramping round the bush while hunting, in New Zealand and Australia
I have decided on a short list of scope requirements for bush hunting.
1 - Low bottom power for wide field of view and quick target acquisition in thick cover and or low light; 
2 - Thick reticle and illumination for the same as above. For the new shooters reading, most won't get it until they have seen their first few deer under the Bush canopy. These deer look black and the black reticle disappears against their body.
3 - German 4 reticle for quick target acquisition and fast shots. Again for the new shooter the number 4 reticle is designed for quick shooting on driven game. When you use a plex reticle your eye will automatically divide the animal into 4 equal portions and you have to make conscious corrections before shooting, a common cause of gut shots.
4 - Large objective lens for maximum low light performance.
The Vixen ticked all those boxes with the added advantage of parallax adjustment. I was quite excited and off to the range.
The first shot I fired at 50 metres after a rough bore sighting was almost 300mm to the left and 100mm low. I fired several shots while making adjustments and the scope tracked perfectly as you promised.
Attached is the next target I shot which was 100 metres. After the first shot I made a vertical adjustment for the second shot. Shots 3 - 7 I made both vertical and horizontal adjustments but didn't have my reading glasses and went 2 clicks right instead of 2 clicks left. I fired the 5 shot group to make certain the scope was tracking properly then realized what I had done. For the final 2 shots I adjusted the scope 4 clicks to the left – fantastic!!! I have fired nearly 40 rounds on the first 2 sessions at the range and the scope has tracked and held zero perfectly. I really like the generous eye relief which is always a good thing for rifles with a bit of recoil and the parallax adjustment really helps tighten the groups with my old man's eyes on the 200 metre target. Thanks heap Errol I will absolutely be getting another one for the next rifle I purchase. I have a Red deer hunt planed for March 2021 and then will be looking for a Sambar in August / September and I will be taking the .375 for its first hunt and will let you know how I go.
Kind Regards,
Dennis Phillips