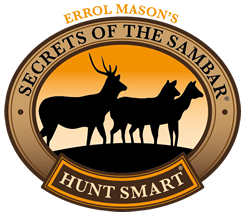 Paul Binns -
VIXEN SCOPE REVIEWS

Success Story #11
---
Hi Errol, I have been hunting game for 40 odd years and decided to purchase a new rifle to hunt large game in Australia. I have purchased a Winchester Model 70 All Weather 300 Win Mag and a Vixen 2.5-10x56 rifle scope.
The whole setup is very pleasing to look at and a joy to use.
I zeroed the Vixen at 100 yards target and then completed the long target check which requires the scope to be raised up 30 inches of adjustment.
A vertical line is placed on the target using a spirit level for accuracy and 30 inch mark placed on this line. The projectile clipped the line on the left hand side at the 30 inches. I then adjusted the scope back down to 20 inches, the projectile hit the mark then adjusted down to 10 inches, same result then back to zero with the projectile hitting the zero I set earlier. This put a smile on my face.
The Vixen scope is crystal clear and very bright. The elevation and windage adjustments are easy to adjust and are deadly accurate. I have found that the scope enables fast target acquisition, even on moving targets.
My son Alastair has the same scope on his Howa 1500 270 and has taken some great trophies over short and long range shots. His outfit shoots 3 shot clusters at 100m.
Overall the Vixen scopes have been a great addition to my rifle and to Alastair's and I would recommend any of the Vixen scope range to anyone wanting to upgrade their scope. You will not be disappointed.
Regards,
Paul Binns, Launceston TAS