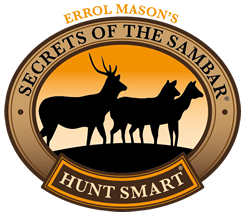 Roger Kurta -
VIXEN BINOCULAR REVIEWS

Success Story #7
---
Hi Errol, I just wanted to tell you how good Vixen binos are.
I shot my first red deer today. I looked through some very dark shaded forest for about 10 minutes but didn't see anything.
Then I raised my Vixen 10 x 50's and in about 30 seconds I saw 2 red deer about 100m away in the dark scrub. There was no way I could have seen them without Vixens. I also spotted fallow out to 1km away in the tree line. My Vixen 10 x 50 are definitely the best piece of hunting equipment I have purchased.
Ergonomically the Vixens are fantastic which enabled me to steady them with one hand as most of the time I carry my rifle in one hand and use my binos with the other. It rained heavily during the first two days of my hunt and I was totally saturated -including my binos - but they performed flawlessly. I highly recommend them to any one after high end optics, as they have amazing clarity and are rugged with out the high price tag.
Best Wishes
Roger Kurta, Canberra ACT