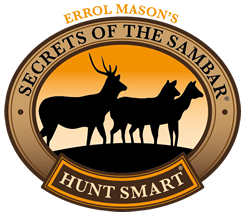 Stephen Biden -
VIXEN SCOPE REVIEWS

Success Story #6
---
G'day Errol, Just a quick note to give you feed back on the Vixen LVF 2.5 - 10 x 50 scope I purchased recently. After a thorough assessment of Nikon, Burris, Bushnell, Leupold, Nightforce, Zeiss, Pecar etc. some of which I have owned.
Due its excellent dawn/dusk capabilities it has displaced a Leupold LPS 3.5 - 14 x 50 on my main hunting rifle. The Leupold is a brilliant scope & I feel a comparison with the Vixen is valid as they both have 30mm tubes & 'range' focus, although the LPS cost considerably more than the Vixen.
During bright daylight and when the spotlight is close in, the Leupold has better colour rendition & thus clarity. However at dawn/dusk, in heavy cover & when long range spotlighting, the Vixen has a distinct advantage, being much brighter, with the red dot being a bonus. The Vixen LVF lives up to its claims & although aimed at the "low light" market it really gives nothing away as a general purpose scope.
The thing that really impressed me about the Vixen LVF was the precise movement of the elevation and windage adjustment as I recently had a problem with a mid price range scope not tracking.
When zeroing, after the first group the Vixen I needed to go down 3 inches and left 1.5 inches. After moving the elevation and windage the required number of clicks the point of impact was exactly where I wanted it above the bull?s-eye.
This prompted me to do a 3" x 2 shot 'walk around'. Twelve clicks R, D, L & Up again, producing a nice square box finishing exactly where I started.
Firing 2 shots on 2.5 power then changing to 6 & 10x gave me a 6 shot .7inch group which is about what the rifle averages nowadays.
I have been using hunting scopes for 52 yrs now & commend you for importing an excellent product, at a reasonable price, that lives up to your claims.
Stephen Biden, Werribee, Victoria