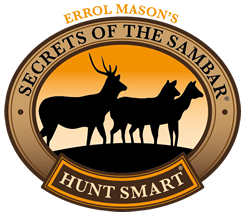 Terry McDonald -
VIXEN SCOPE REVIEWS

Success Story #7
---
Hi Errol, Yesterday evening I shot a stag with my 338 with the Vixen 2.5 - 10 x 50 scope on top.
I glassed him with the Vixen Apex Pro 8 x 42 bino's right on dark, and decided to take him with no time to spare.
I had no problem seeing him thru the scope, so I sat down and rested my elbows on my knees as he was a good 200 metres across a gully. Anyway, I hit him hard in the chest and he rolled down the face. 'DONE'.
Great scope.
Terry McDonald