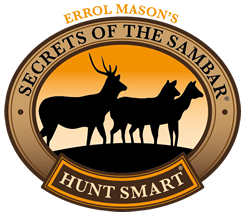 Tim Kiernan -
VIXEN SCOPE REVIEWS

Success Story #4
---
Two 3 shot groups shot at 100 metres by Tim Kiernan using the Vixen LVF 2.5 to 10 x 50 scope. Both groups measured ½ MOA.
I fitted the new Vixen LVF 2.5 to 10 x 50 scope to my Sako 75 Deluxe chambered in .300Win. Mag. and sighted it in with very impressive results. With the previous scope it had never shot any better than 2 inch groups using various factory ammunition and many different combinations of hand loads.
Not wanting to use hand loaded ammunition with Barnes projectiles to sight in, I took Federal factory ammunition with 180gn projectiles and set up a target at 100 metres.
The results were amazing.
This rifle had never shot groups like this before! 1/2 inch no worries.
I am sending the target to you as proof of the quality of the Vixen product. Anyone that asks me what should they look for when buying optics, the choice is simple, value for money means Vixen. This was best appreciated when doing the low light scope comparison on Errol's Hunt Smart Sambar training course and the results that I got when using the scope on a rifle that previously I had never been happy with.
My mate Jack Fowler has just put the same Vixen scope on his Tikka T3 in 30/06 and the instant he took the old one off and sighted it in he also shot keyhole groups with it. Jack loves his Vixen.
Thanks again Errol for providing such a high quality product at an affordable price.
Tim Kiernan