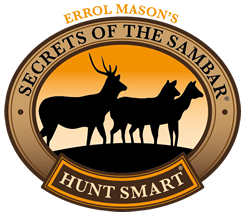 Adam Bandy -
SOTS TRILOGY

Success Story #14
---
Photo of two pigs and a fox I found in a "Zone of Silence" that had good feed that was filling one of the "Hierarchy of Needs" for the pigs when a cold southerly was blowing.
Hi Errol,
Yesterday I took two of my sons for a hunt in the State Forest up here. Using what I have read in your Secrets of the Sambar books we found 5 Fallow deer in under 20 mins!!! After reading your first two books I have seen more hogs and deer in four months than I have seen in years of hunting!
I think the information in your books also apply to other animals. When hunting pigs in the high country of NSW I have used there "Hierarchy needs" and "Zones of Silence" to my advantage. The chapter on "Sign Posting" can also be used when trying to locate the home range of large boars. I have also used parts of the chapter "Hunting by Scent" in Vol. 2 to help trap Foxes that come after our chooks.
Can't wait for the reprint of Volume 1 so I have my own copy on the shelf.
Thanks
Adam Bandy, Forster New South Wales