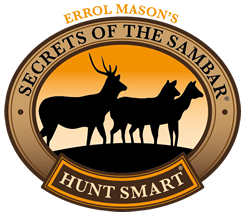 Brendan Hewitt -
SOTS TRILOGY

Success Story #26
---
Hi Errol, Thanks again for SOTS Trilogy. I've only read the first volume but the information paid off on the weekend when I took my first Sambar Stag.
It's such a good feeling now to be able to see sambar that are unaware of my presence as on my four previous hunts they were onto me or I couldn't find them – just plenty of sign.
PS. Read Brendan's story "The Power of Knowledge" in Issue 14 of SOTS magazine.
Cheers,
Brendan Hewitt, Crookwell NSW