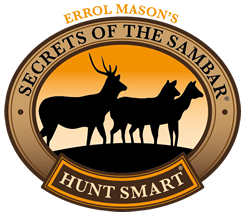 George Grelak -
HUNT SMART SYSTEM BOOK

Success Story #4
---
G'day Lynne and Errol, It was a pleasure to talk to you both today. I'd like to stress that everything I said during our telephone conversation was not a compliment but a true statement of fact.
Your books on Sambar have no equal anywhere in the world, due to the amount of the knowledge (which you convey extremely well), due to the breathtaking photographs and their aesthetic appeal.
There's only one criticism of the books I can offer. They are too cheap. You've undersold your expertise and your very hard work.
Regards,
George Grelak