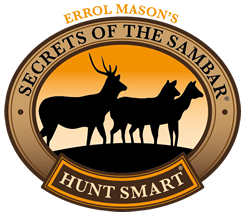 Secrets of the Sambar
Volume 3
---
THE Definitive Guide to Sambar - VOLUME 3
Biology, Ecology, Behaviour & Hunting Strategies
---
AVAILABILITY OF SOTS BOOKS
Over the past 18 months of Travel Restrictions & Lockdowns there has been an unprecedented demand for the 4 books in our Secrets of the Sambar Series. During this period we have sold countless more books than at any other time during the 15 years we have been publishing them. As a result our stock has become significantly depleted. However, due to the doubling of international shipping times and cost, combined with increased printing costs, we cannot guarantee availability once our current stock is sold.
Contents
Evolution
Evolution of the Sambar As Prey of Tiger, Leopard, Wild Dog & Man
Behaviour
Anti-Predator Strategies & How They Employ Them
How Sambar Respond to Humans & Hunting Pressure
A Day in the Life of a Family Group
A Day in the Life of a Stag
Communication - Audible and Visual
The Role of Wallows - Results of a Two Year Study
Biology/Ecology
Plants Used by Sambar
Logging Coups
Where Monster Stags Roam
Hunting
How Choose the Right Binocular
Hunting from Tree Stands and Ground Hides - How to Hunt From Them
Bow Hunting Tips & The Biggest Bow Shot Stags
Air Currents and Wind Direction- What Every Stalker Should Know
Adjust Strategies to the Conditions
Hunting with Hounds
Tribute to a Hunting Great
Australia's Top Stags
Sambar Red Hybrid Monster
Venison
Management
QDM for Sambar
QDM for Sambar - A Case Study
To Cull or Not to Cull - Causes of Malformation & How We Should Respond
Skeletal Overlay
Purchase Options
*Postage within Australia and GST are included in the indicated price. If you require postage to a different country please contact us and we will quote you postage.
ONLINE - You can pay with Credit Card online. Click the add to cart button to pay via credit card (Mastercard or VISA).
OFFLINE - You can pay via Direct Deposit (bank transfer) or send a Cheque or Australia Post Money Order. Note: Direct Deposit is our preferred payment method and helps us to keep costs down. Click the add to cart button and select 'Offline Payment' at the checkout and you will be able to choose 'Direct Deposit' or 'Cheque/Money Order'.
NON-SPECIFIED AMOUNT PAYMENTS - You can make a payment for a non-specified amount here - Click to make a non-specified amount payment
FROM A RETAILER - Click here to view Book Stockists