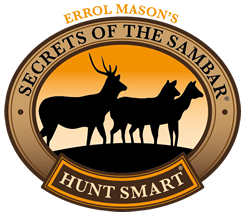 Vanguard Bipod
Model Scout B62
---
Like its big brother the Pro B62, the Vanguard Scout B62 is an excellent combination Bipod / Shooting Sticks which extends from 565mm (22 1/4 inches) to 1575mm (62 inches) and weighs a mere 500gm / 1.1 lb.
$120.00 ON SALE $99.00
In Stock
---
Features
Extends from 565mm (22 1/4 inches) to 1575mm (62 inches)
Weight: 500gm / 1.1 lb
Minimum shooting height 510mm / 20 inches
Material: Alloy and plastic construction.
Rubber ribbing in the V shaped yoke firmly hold the rifle stock so there is no sideways or forward slippage
Padded upper legs insulate hands against extreme cold and minimise noise
Tripod style lever leg locks enable fast and silent height adjustment
Rubber feet
Yoke swivels 360° for multiple-angle shots
5 Year Warranty
Points of Difference with Vanguard Pro B62 Bipod:
Shortest carrying length is 1650mm (6 1/2 inches) shorter.
Minimum shooting height is 180mm (7 inches) lower.
Weighs 140gm or 0.4lb less;
Does not have snow shoes;
Does not provide the option of both rubber and metal feet.
Yoke is not adjustable to accept rifles with wide varmint/target type forends.
At 510mm / 20 inches it suits hunters of average or lower height when shooting whilst seated on the ground, whilst the Pro B62 is suited to taller hunters who are above average height.
At 510mm / 20 inches a hunter of average height can shoot off this bipod whilst seated on the ground. Extend the legs a bit further and you can wait in ambush whilst seated on a stool. As the ground drops away below you as it does on steep faces, simply extend the legs further, even to its full extension of 1575mm (62 inches) if you wish to shoot whilst standing up.
Neil Hair has been using this model for 5 years and found it to be perfect. In fact he used it to support his rifle when taking the successful 302 yard shot on Mr Big. See the accompanying photo and read the highly educational account of his hunt for "Mr Big" in Issue 12 of Secrets of the Sambar magazine.
The only disadvantage of the Vanguard Scout B62 is that you cannot shoot prone as the minimum height is 510mm / 20 inches.
But its huge advantage is that you can adjust the shooting height to what is required. For example, you can sit on the ground or sit on a folding stool whilst waiting in ambush quite comfortably for several hours without your legs and buttocks cramping and the need to fidget – the slightest movement often betray a sambar hunters presence.
I have tried other brands but they are too long, too heavy or both, or are noisy to set up due to having a spring-loaded extension system. You need a bipod that is fast and silent to set up. Both the Vanguard Scout and the Pro B62 tick all the boxes
Purchase Options
*Postage within Australia and GST are included in the indicated price. If you require postage to a different country please contact us and we will quote you postage.
ONLINE - You can pay with Credit Card online. Click the add to cart button to pay via credit card (Mastercard or VISA).
OFFLINE - You can pay via Direct Deposit (bank transfer) or send a Cheque or Australia Post Money Order. Note: Direct Deposit is our preferred payment method and helps us to keep costs down. Click the add to cart button and select 'Offline Payment' at the checkout and you will be able to choose 'Direct Deposit' or 'Cheque/Money Order'.
NON-SPECIFIED AMOUNT PAYMENTS - You can make a payment for a non-specified amount here - Click to make a non-specified amount payment