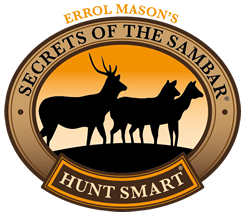 Vixen Rifle Scope
Artes 5-30x56 ED Tactical
---
---
Vixen offers 7 models of rifle scopes, designed especially for the German market where high light transmission is not nice to have, but essential as most hunting is at dusk and dawn.
Vixen's high quality rifle scopes - including the lenses - are made by Vixen in Japan. Their scopes feature waterproof, rugged bodies and large exit pupils and bright, high resolution lenses.
Countless happy owners all say that the elevation and windage adjustments are so accurate it's impossible to make them more accurate. When you move 1 click the reticle moves 1/4 inch or in long range models 1/8 inch. You can feel this precise movement and on some models you also hear the click which confirms movement.
Every rifle scope undergoes 1200G testing. In fact, the reticle system is so strong that sambar hunters who have fallen whilst crossing rivers and dropped their rifle heavily on rocks were so certain that it would have been knocked out of zero that they immediately test fired it. They were amazed to find that the zero hadn't moved at all - not even 1 mm.
For a decade now, owners have used them on hard kicking calibres such as 375 H&H, 458 Win. Mag and 505 Gibbs and I have made a point of speaking to them years later to see how the scope was performing. All were 100 percent happy. None had ever had a problem.
Another vital consideration on hard kicking rifles is eye relief. Vixen's generous eye relief ensured that none had ever suffered a cut eyebrow.
Vixen Rifle Scope Features:
Fully multi-coated optics (4 layers) ensures the highest light transmission Reticles include a perfect German # 4, Duplex, Mil Dot or BDC10. All have a fine - illuminated red dot which covers little of the target even at long range.
Click here for reticles available in each model. Generous eye relief so cut eyebrows are a thing of the past. Click for eye relief for each - model.
Rugged design and matte black one piece 30mm tube
100% Waterproof Guaranteed Windage & elevation adjustment that is so accurate it's impossible to make it more - accurate. Dial up trajectory compensation so you hit precisely where you aim every time - even at - long range. The third turret provides parallax adjustment from 0 to 500m for target shooting and long - range hunting
Fast Focus Diopter Eyepiece
Glass Etched Reticles
Limited Lifetime Warranty
Made in Japan
Purchase Options
*Postage within Australia and GST are included in the indicated price. If you require postage to a different country please contact us and we will quote you postage.
ONLINE - You can pay with Credit Card online. Click the add to cart button to pay via credit card (Mastercard or VISA).
OFFLINE - You can pay via Direct Deposit (bank transfer) or send a Cheque or Australia Post Money Order. Note: Direct Deposit is our preferred payment method and helps us to keep costs down. Click the add to cart button and select 'Offline Payment' at the checkout and you will be able to choose 'Direct Deposit' or 'Cheque/Money Order'.
NON-SPECIFIED AMOUNT PAYMENTS - You can make a payment for a non-specified amount here - Click to make a non-specified amount payment