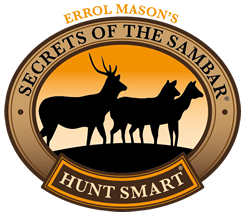 Vixen Binoculars
Artes J 8x42
---
Vixen binoculars provide comparable performance at a fraction of the price of other leading brands. That is why I am prepared to put my name on - and give my unqualified 'antler tick' of approval to these binoculars.
Errol Mason – Author, Secrets of the Sambar® Volumes 1 & 2. Owner and Instructor Hunt Smart® Beyond the Basics Sambar Training Course
---
The new Artes J replace the Apex Pro. They are far superior as they have ED glass, magnesium frames, 3 position twist up high cups, higher quality coatings on all surfaces including the prisms, locking dipotor, plus the ergonomic open bridge design makes them a joy to hold.
Vixen of Japan has been making high quality optics for 60 years – the name being derived from one of Santa's Reindeers.
'When I compared Vixen binoculars against other leading brands to begin guiding back in 2000, I chose Vixen because I found they compared favourably with other leading brands in light transmission, colour fidelity and sharpness from edge to edge.
Vixens enabled me find stag after stag, some in light so low I simply couldn't see them when I put my Vixens down. They 'extracted' antler tips from dogwood and illuminated stags as they stood motionless at the forest edge in the dim light of dusk and dawn.
In Secrets of the Sambar Volume 1 pp. 234 & 236 I provide actual accounts as to how my Vixen Apex binos found sambar stags for me and my clients. The current model – the Vixen Artes J – which boasts ED Glass and the very latest Hi-Tech Optical Coatings and Magnesium frames - is far superior to the model I used back then.
Errol Mason – Author, Secrets of the Sambar® Volumes 1 & 2. Owner and Instructor Hunt Smart® Beyond the Basics Sambar Training Course
The Vixen Apex Pro binos were terrific value for money but the NEW Artes J are so much better in every way possible they have to be seen to be believed. Weaknesses identified in the Apex Pro and Artes 8.5x45 have been fixed in the the NEW Artes J.
Purchase Options
*Postage within Australia and GST are included in the indicated price. If you require postage to a different country please contact us and we will quote you postage.
ONLINE - You can pay with Credit Card online. Click the add to cart button to pay via credit card (Mastercard or VISA).
OFFLINE - You can pay via Direct Deposit (bank transfer) or send a Cheque or Australia Post Money Order. Note: Direct Deposit is our preferred payment method and helps us to keep costs down. Click the add to cart button and select 'Offline Payment' at the checkout and you will be able to choose 'Direct Deposit' or 'Cheque/Money Order'.
NON-SPECIFIED AMOUNT PAYMENTS - You can make a payment for a non-specified amount here - Click to make a non-specified amount payment
Geoff McClure - Vixen binocular reviews Success Story #13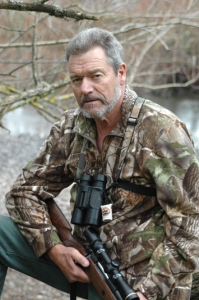 After comparing all the leading brands, highly successful sambar hunter Geoff McClure chose Vixen Apex Pro 8 x 42 binoculars. Geoff is pictured with his Vixens supported by Crooked Horn Outfitters bino harness in Realtree camo. The Spudz ultimate lens cleaning cloth is attached so it's right where he needs it every time.
Read the full review from Geoff McClure here
Jamie Ingram - Vixen binocular reviews Success Story #10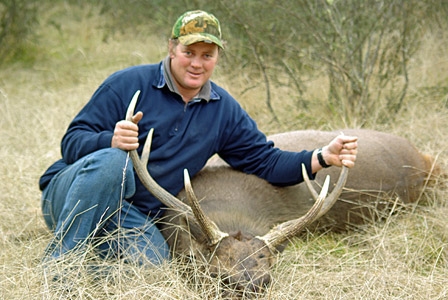 Jamie Ingram of Bonang with a stag spotted shortly before dark in thick cover with his Vixen Apex Pro 8x42 binoculars.
Read the full review from Jamie Ingram here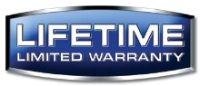 Vixen Artes J Binocular Features
Phase-Coated, Fully-Multi Coated lenses provide maximum light transmission and sharp focus from edge to edge.
NEW ED (Extra-low Dispersion) Glass reduces Chromatic aberration for an extremely sharp image.
The eyepiece has eye relief of 15mm or longer. It reduces eyestrain during long observing sessions and offers eyeglass wearers comfortable viewing.
Extremely strong, yet light weight magnesium frame will not cause fatigue during a long day in the bush.
Rubber armored ensures silent, non-slip use.
Unlike some brands/models, Vixen binoculars give spectacle wearers a full field of view. This is an important point of difference.
Waterproof – Guaranteed 100% in the wettest conditions imaginable.
Hydrophobic Coatings on objective and eyepiece lens prevents fogging and significantly reduces the effect of rain on viewing.
NEW design 3 position alloy twist up eye cups ensure years of reliable use.
NEW Open Bridge Design is so ergonomic it is easy to hold steady.
Models Available: 8 x 42 & 10 x 42.
Limited Lifetime Warranty.
Made in Japan
Errol Mason Hunt Smart® Approved
For more detailed information on Vixen Artes J Binoculars, see the links below.
Links